Just as with other Forex markets in the world, with increased technology developments and global availability, there are many new traders engaging in the market every day. There are many domestic and foreign broker companies offering trading opportunities to Portuguese traders, and there is a need for regulation in both policymaking and implementation.
The CMVM Regulation
Comissão do Mercado de Valores Mobiliários, the Portuguese Securities Market Commission, was founded in 1991 and operates as an independent public institution. The CMVM is independent both administratively and financially, serving similarly to other similar agencies such as the US SEC. The commission is a supervisor and regulator to financial markets, authorizing the Forex brokers in Portugal and overseeing their activities. It works to ensure market stability and reliability, with well-developed system and procedures. It's implementing top trading standards, being an integral part of both the Committee of European Securities Regulators (CESR) and International Organization of Securities Commissions (IOSCO).
Stern Policy Regarding Unregulated Brokers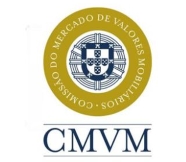 The Commission has been particularly active in cautioning people against signing up with the entities who are not CMVM regulated Forex brokers. These companies, by not being regulated by a local body, are not subject to laws of the country and, subsequently, fly under the radar. The CMVM site regularly updates their database with regulated and unregulated Forex brokers, publically naming those who try to offer their services on the Portuguese market without acquiring a proper license. Their strict policies, requiring all regulated brokers to subject themselves to regular control and audits, are a guarantee of safety for the traders. The CMVM constantly warns all traders and wannabe traders that by engaging into a business relationship by an unregulated broker, they are entering a contract not ruled by law. This means that if anything goes sideways, you will have no recourse as the broker is not under the supervision of the CMVM.
Benefits of Trading with Top CMVM Forex Brokers
Fully regulated CMVM Forex brokers may be a few, but these are the companies you want to do the business with in Portugal. By going through the pains to acquire a proper license, these brokers have demonstrated they are serious and dedicated to showing their clients they run a fair and transparent business operation. Furthermore, CMVM regulated Forex brokers are required by law to submit full financial and other reports on a regular basis, which prevents different shady activities inherent to those trying to stay of the grid. Top CMVM Forex brokers can't allow for any unfair practices if they don't want to put their license on the line. On those rare occasions that a broker does happen to slip up, you will have legal channels through which you can lodge your complaint. Be it a withdrawal issue or something you believe is an unfair practice, the CMVM will be quick to react and investigate the situation. If irregularities are discovered, they will be promptly published on the Commission's website, making sure other traders are aware of potential risks.
Decent Forex Brokers
*Trading bonus are not eligible for clients registered under Trading Point of Financial Instruments Ltd";
Compensation Scheme & Unregulated Brokers
Portuguese traders involved in the financial market are under protection of the Investor Compensation Scheme and Deposit Guarantee Fund. These organizations are in place to help further reassure anyone interested in getting involved in the investment business. If you happen to lose money due to brokers' mistakes or ill practices, you may apply to seek a refund. However, this only applies to CMVM regulated Forex brokers. If you entrust your money to an offshore company not regulated within the country and not operating according to Portuguese laws and regulations, you are out of luck if things take a turn for the worse. That's an incentive more for traders in Portugal to seek out and sign up only with fully registered and regulated brokers. Having an additional layer of security never hurts and will definitely help you sleep better at night, especially if you are a big trader. Given the option, it is always better to have this extra safety net, so you should never conduct your business with an unregulated Portuguese Forex broker.
Regulated Forex Brokers in Portugal Offer a Lot
There are obviously CMVM regulated brokers who are oriented to the Portuguese and Spanish markets and the traders will be able to enjoy the high-quality services. The CMVM regulation ensures implementation of the highest standards and Forex brokers in Portugal offer fund safety as well as data security, liquidity, and user-friendliness. Whether the brokers use proprietary trading platforms or more standardized options such as MetaTrader platforms, the execution is usually good and there are no ambiguities or influencing the markets. This means there are options and Portuguese traders should use this overview as a starting point in checking out the best options for themselves. Bear in mind that the CMVM works more directly with the traders, providing useful information and warnings and providing a safe financial environment to trade in. If you are still in doubt after conducting your own research, you can always reach out to them and require more detailed information.
Other Forex market regulators
Top 3 Forex Brokers 2020